Air Duct & HVAC Cleaning Services
Eliminating contaminants in your residential and commercial ductwork and indoor air like dust, mold and bacteria is important especially for those who suffer from asthma and allergies. We offer state of the art duct cleaning equipment to thoroughly clean all the interior surfaces of your ductwork. Couple this with top notch Furnace and Cooling maintenance to ensure the heated and conditioned air is free of pathogens. Your health and safety is our number one priority.
If the air ducts or your HVAC unit or ducts appear dirty, proactive cleaning is highly recommended to improve air quality inside your home or office. It is important to clean and sanitize air ducts to prevent odors, spores, and other debris from spreading or re-occurring. Our team is experienced in air duct cleaning equipment and technology and adhere to all safety standards to restore and maintain clean air.
"Dust, dirt and other allergens can build up in your air ducts over time, causing allergies, asthma, and respiratory infections. We will ensure that your air ducts are clean, making the air that you breathe safe for all."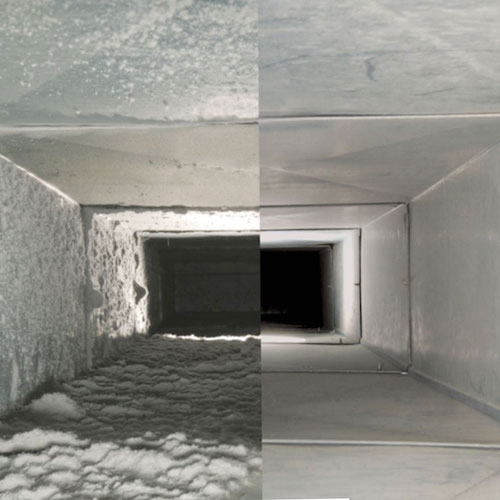 Why Choose F. Lax Construction?
We are a Better Business Bureau A+ Rated Company

We Provide 24/7 Live Operators

We Feature a 60-90 Minute Response Time

We Employ Uniformed, Drug Tested & Background Checked Professional Technicians

We Bill Directly to Insurance Companies
Founded in 1946, F. Lax Construction is your preferred mitigation and restoration services provider in times of disaster. Because a crisis can happen at any time, we offer emergency service 24 hours a day, 7 days a week to over 13 counties in Southeastern Michigan. We will arrive at any commercial, residential, or industrial site in a timely manner to assess and repair damage caused by fire, water, storm, and all natural or man-made disasters.
If you are facing an emergency, contact us within 24 hours of the first sign of damage. We will provide the professional services required to execute the repairs or restoration and prevent further damage from occurring. What's more, we will work directly with your insurance company to coordinate every aspect of your claim and help you achieve the best possible outcome.