Emergency Roof Tarps & Board Up Service
F. Lax Construction is Michigan's preferred provider for 24/7 emergency roof tarps and board up service. In the event your home or business has been damaged by water, fire, storm, an accident, or vandalism, we understand the importance of securing it quickly and safely. With an average response time of 90 minutes or less, we will do what is required to secure your property and protect it from further damage until insurance claims are settled. At that point, with your agreement to our plan of action, the restoration process can begin.
We understand that unanticipated property damage is both inconvenient and distressing. So when you have experienced damage to your home or business, we will handle the tough part so that you can free your mind to focus on the resolution. You can trust our trained expert craftsmen to secure your property and prevent further damage caused by inclement weather, intruders, vandalism, and more.
"For years, our expert construction team has provided roof tarp and board-up services in 13 counties throughout southeastern Michigan and beyond. "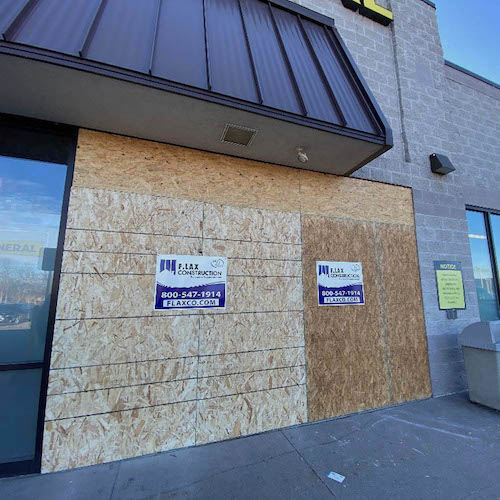 Roof Tarping & Board-Up Process
When water, flood, fire, storm or other emergency strikes your home or business, it's important to act quickly. Our 24/7 Emergency roof tarps and board-up team use approved roof tarping and board-up materials and techniques to protect your home or business from further damage and secure it from weather, animals, and intruders.
Evaluate: We first evaluate the area to make sure that there are no additional safety concerns. Downed electrical lines are common after storms and might require attention before we can begin the process.
Assess: After assessing the damage to your home or business, we will recommend the appropriate repairs.
Remove: We remove all debris, measure the areas to be covered, and provide the appropriate tools and materials required to execute the repairs.
Recommend: Once tarping or board-up is completed, we will work with you to evaluate damage to the inside of your home, including your personal property, and recommend the next steps.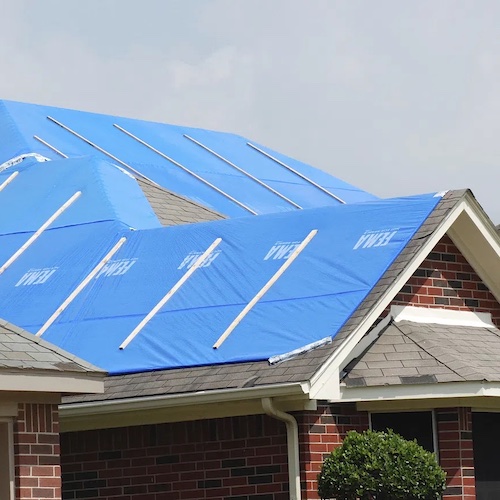 Why Choose F. Lax Construction?
We are a Better Business Bureau A+ Rated Company

We Provide 24/7 Live Operators

We Feature a 60-90 Minute Response Time

We Employ Uniformed, Drug Tested & Background Checked Professional Technicians

We Bill Directly to Insurance Companies
Founded in 1946, F. Lax Construction is your preferred mitigation and restoration services provider in times of disaster. Because a crisis can happen at any time, we offer emergency service 24 hours a day, 7 days a week to over 13 counties in Southeastern Michigan. We will arrive at any commercial, residential, or industrial site in a timely manner to assess and repair damage caused by fire, water, storm, and all natural or man-made disasters.
If you are facing an emergency, contact us within 24 hours of the first sign of damage. We will provide the professional services required to execute the repairs or restoration and prevent further damage from occurring. What's more, we will work directly with your insurance company to coordinate every aspect of your claim and help you achieve the best possible outcome.