Barrier-Free Design Services
In short, barrier-free design is all about access, with a focus on creating physical environments that accommodate individuals with disabilities. How people access, move around (whether walking, running, or rolling), and exit properties can have a profound impact on both quality of life and productivity. And it is a fact that buildings that are not suitably equipped are more challenging for those with  disabilities. This is why design elements like ramps, wider hallways to accommodate wheelchairs, lower counter tops, and more, are often recommended and/or required.
Through the F. Lax Construction barrier-free design division, we enable physically challenged individuals to experience full functionality in their homes. By use of architectural designers, occupational therapists, estimators and project managers, we tailor your home or rental property to fulfill your specific needs and meet the stringent regulatory requirements. From barrier free kitchens, to bathrooms, to walk in showers and more, our designs are deliberately adaptable so that they can be modified if necessary.
"Our team strives to make your property accessible to and useable by everyone, not just those with disabilities. We promote independence and instill dignity through safe, functional design."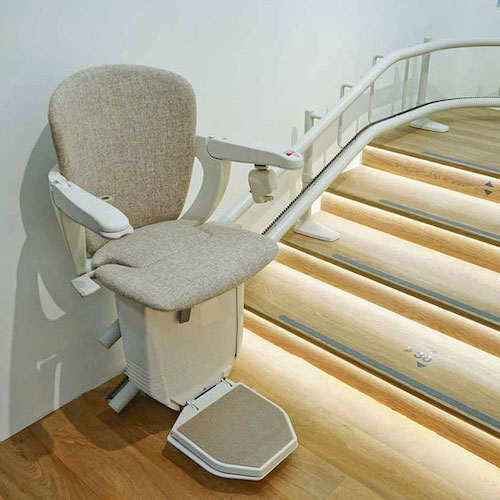 Enabling Better Quality of Life for People With Disabilities
For years, F. Lax Construction has been retained by homeowners, businesses, and municipalities for barrier-free design. We understand that properties must not only be functional and esthetically pleasing, but be highly accessible to people with disabilities.
Experience & Expertise
At F. Lax Construction, we have the experience and expertise in barrier-free design to make your residential, commercial, or municipal property more accessible and adaptive for people with disabilities. This specialized, highly collaborative service begins with an in-person consultation and we stay with you and your team every step of the way until construction is complete.
​
Our Barrier-Free consulting service is open to homeowners, business owners, municipal leaders, contractors, interior designers, and anyone looking for floor plan revisions, accessibility guidance, ADA guidelines, Universal Design recommendations, and aging in place recommendations.
Why Choose F. Lax Construction?
We are a Better Business Bureau A+ Rated Company

We Provide 24/7 Live Operators

We Feature a 60-90 Minute Response Time

We Employ Uniformed, Drug Tested & Background Checked Professional Technicians

We Bill Directly to Insurance Companies
Founded in 1946, F. Lax Construction is your preferred mitigation and restoration services provider in times of disaster. Because a crisis can happen at any time, we offer emergency service 24 hours a day, 7 days a week to over 13 counties in Southeastern Michigan. We will arrive at any commercial, residential, or industrial site in a timely manner to assess and repair damage caused by fire, water, storm, and all natural or man-made disasters.
If you are facing an emergency, contact us within 24 hours of the first sign of damage. We will provide the professional services required to execute the repairs or restoration and prevent further damage from occurring. What's more, we will work directly with your insurance company to coordinate every aspect of your claim and help you achieve the best possible outcome.